Our cosy corner of the Suffolk Coast is a paradise for those who wish to give their loved ones a real treat this Valentine's Day. What could be more romantic than a Suffolk getaway with a stay at Mollett's Farm and a day of adventure and romance?
The sheer beauty and tranquillity of the Suffolk Coast has attracted lovers into its fold for centuries and as the 14th February fast approaches, it's easy to see why Suffolk is the perfect place for cupid's arrow to find its mark, filling our hearts with joy and affection.
At Mollett's Farm, we are here to assist you in creating the perfect recipe to escape the humdrum of daily life, where you and your "significant other" can relax and enjoy the perfect Valentine's break. All whilst exploring the most romantic Valentine's experiences that our part of Suffolk has to offer.
This Valentine's we are offering an even bigger treat!
If you book between now and 28th February we are offering a fantastic 10% off.  Not only does this mean that you save on your stay in our luxury self-catering accommodation, but we will also create a relaxed romantic setting with romantic chocolates alongside a cheeky bottle of bubbles on arrival to start your Suffolk getaway off with a bang.
There are so many places to visit and things to do on your romantic Suffolk break. Here are some of our favourites;
Recreate movie romance at Pennikktty Potts
You all know the movie we are talking about. Just picture yourselves at the clay wheel with your arms around your loved one as unchained melody plays in the background. If you've always wanted to re-enact the sticky clay romance of Ghost, then a visit to Pennikkity Pots is the perfect Valentine's date. Why not join them on one of the fantastically fun clay workshops. Now we can't guarantee the perfect pot, but we can guarantee a lot of fun.
Search for out of this world romance in Rendlesham Forest
Rendlesham Forest is a breathtakingly beautiful place and the perfect spot for a romantic walk through wooded glades. For those whose partner has a penchant for the unexplained make sure to walk the UFO Trail. The "Rendlesham Forest Incident" is the most well-known of claimed UFO events to have happened in the UK ranking among the best-known reported UFO events worldwide. So, make sure to keep a keen eye open in search of visitors from another world.
Relax and indulge your loved one with a spa day
Ufford Park Spa is the perfect place to relax, revitalise and stimulate your body, leaving you feeling totally refreshed. Why not treat your partner by booking some beauty treatments? Combine these with a couple of hours use of the Thermal Suite and a massage and your partner will have a spa day to remember.
Walk the beach hand in hand
A trip to the Suffolk Coast without a walk along the beach is like Romeo without Juliet. It simply doesn't work! A wonderful, romantic beachside walk with the waves crashing alongside you is the perfect way to soak up the fresh sea air alongside your loved one. We actually wrote a brilliant guide for the Aldeburgh to Thorpeness walk here.
Fill more than just your hearts at a romantic Suffolk restaurant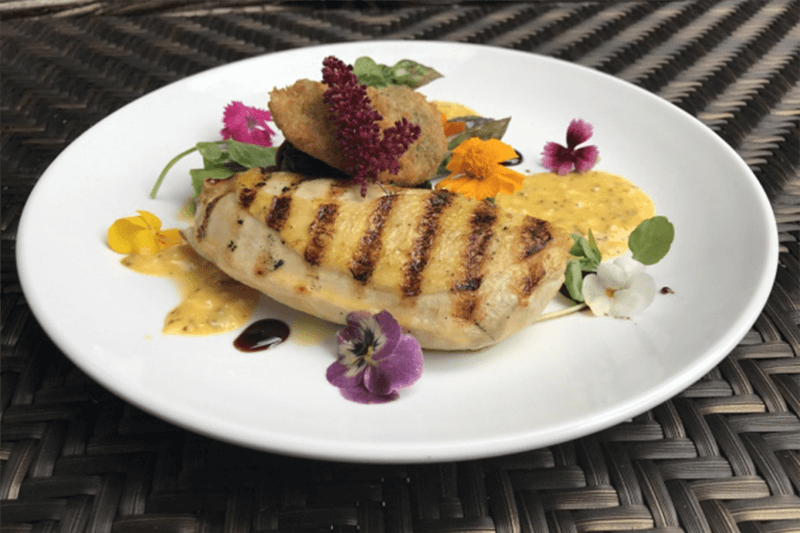 It's often said that the way to a man's heart is through his stomach. We are here to tell you that one of the surest ways to get a girl to fall in love with you is through tasty food too. Well, Suffolk is the place to be for food, so love will surely be in the air! Why not head to one of Suffolk's romantic restaurants? We have a huge list of recommendations from hearty pub fayre to haute cuisine the locally sourced ingredients, taste bud tantalising wine lists, and cosy atmospheres will make your night a truly special one. So, make sure to ask us for recommendations, or see our online listings.
Intertwine your souls with adventure
Are you ready for a treetop adventure? We hope your loved one doesn't have a fear of heights! Thetford Forest is the home of Go Ape a thrill seekers dream. You will feel the adrenaline flooding through your veins as you traverse a marvellous mix of Zip Wires, Tarzan Swings and other high ropes paths that are suspended between the pine trees of Thetford Forest. Get ready to enjoy one of Suffolk's most unique outdoor activities.
Test your love with an escape room
Become the Dr Watson to your spouse's Sherlock Holmes as you take on the challenge of the Suffolk Escape Room. Enter into the original wartime Nissen hut, delve deep into the storyline and solve the mystery.  As a band of determined UFO hunters, one of your team has hacked the security of a secret base. However, the window of opportunity is just one hour before the security overrides are switched off. You must search the area thoroughly and work out what is going on in this remote corner of Suffolk. Is this a secret military installation disguised as an abandoned farm complex or are other mysterious forces at work? Could this be Britain's Area 51?
Cuddle close and watch a show
Take your partner to enjoy an incredible live performance at the Ipswich Regent, Felixstowe Spa Pavilion or the New Wolsey Theatre. There are some fantastic shows on around Valentine's day. These include pantomimes, live music and comedy, and who better to share the experience with than your loved one? [insert links to these?]
Love is like a fine wine
Wine lovers will enjoy discovering the wonderful flavours and aromas of English wine at Shawsgate Vineyard. If you're really into your grape varieties, then Shawsgate is the place to be. Top up your knowledge and learn about the history and production of wine before a tour of the vineyard with the owner. Follow the tour with a 'try before you buy' tasting session before purchasing a bottle or two to enjoy later on!
Our wonderfully cosy self-catering accommodation is perfectly situated for you to enjoy any or all of the above activities. So, why not come and join us and make the most of our special Valentine's offer? Treat your loved one to a romantic break in our spacious Granary Cottages or fully accessible Stable Studios. Suffolk is a lover's paradise. Don't forget to check out the rest of our blog for fantastically fun and romantic things to do around our part of the Suffolk Heritage Coast.
We look forward to seeing you soon.  Please book using voucher code 14FEB2019