Sprawling Suffolk skies, dinner al-fresco under the stars, wonderful walks and some of the tastiest food in the country these are just a few reasons to join us for a stay in your caravan or motorhome here at Mollett's Farm.
With spring and summer fast approaching our wonderful farm and cosy corner of Suffolk takes on a breath-taking new level of beauty. As flowers begin to bloom, trees cloak themselves in countless shades of green, and the animals and wildlife shed their winter routines, is there any better way to relax than immerse yourself in nature and explore the world – With some of your own creature comforts of course.
Whether you are taking advantage of the plethora of fantastic music festivals and events throughout spring and summer, gathering your buckets and spades for a family day away at the beach, or simply rambling through the many walking trails that crisscross the Suffolk Heritage Coast, having a home base to return to after a fun filled day is the ideal way to relax and put your feet up. Our tranquil touring caravan site is the perfect place for those with a free spirit and a love for the road.
Set beneath the famous sprawling open skies of Suffolk, amidst the peace and tranquillity of our 35 acres of arable farmland, our family-run Caravan and Motorhome Club CL (Certificated Location) offers five grass pitches with 16 Amp electric hook-ups (EHU) and the usual fill-up / disposal points, as well as recycling facilities. We haven't forgotten about all the usual mod-cons either. Free-of-charge WiFi is available for those requiring wireless Internet access; alongside modern laundry facilities and a large car-park, which provides hard-standing for additional vehicles and trailers.
Our site is family friendly and we also welcome well-behaved dogs.
When it comes to actives to enjoy in Suffolk and our local area, we are full of fantastic ideas.
Eat dinner al-fresco under the stars
Of course, when you've experienced living the caravan and motorhome lifestyle this is a no brainer but don't forget our part of Suffolk is famous for its expansive skies and is known as the place to be for its night-time starry skies due to its lack of atmospheric pollution and artificial light. So, as you sit and eat your dinner al-fresco under the starry skies cuddle up close to your loved ones or four-legged friend for a beautiful, relaxing evening.
Take the day step-by-step
Our farmland and the local area are completely crisscrossed with wonderful walks suitable for people from all walks of life (excuse the pun!). Whether you are an avid rambler, or a jus looking to soak up some fresh air we can recommend a walk for everyone. Why not take a walk to one of the brilliant local pubs? We've already curated a list some of the walks for you. As an added bonus there is even a wood of ancient oaks just around the corner. Its time to put those walking shoes on.
Visit an event and don't stay in a tent, or be disturbed by noise
There are so many events across the breadth of spring and summer in Suffolk including; Latitude Festival, Maui Waui, FolkEast and Aldeburgh Music just to name a few! But we all know that a stay in a tent isn't always the comfiest or most ideal solution for everyone. Well, why not visit the festivals during the day and come back to stay with us in your home on wheels surrounded by your creature comforts. Trust us it's so quiet you will have a great night's sleep, you will thank us in the morning.
Explore the local area
Whether you choose to travel by car or by foot, the local area surrounding Mollett's Farm is full of beautiful towns and villages, stunning architecture, ancient historical sites and wide expansive beaches. You will never be short of things to do. Take the kids to visit the famous Framlingham Castle. Stroll with a loved one through along the stony beach of Aldeburgh. Soak up the scenery of Minsmere. Just don't forget to fill your hungry tummies on the tastiest of Suffolk food along the way.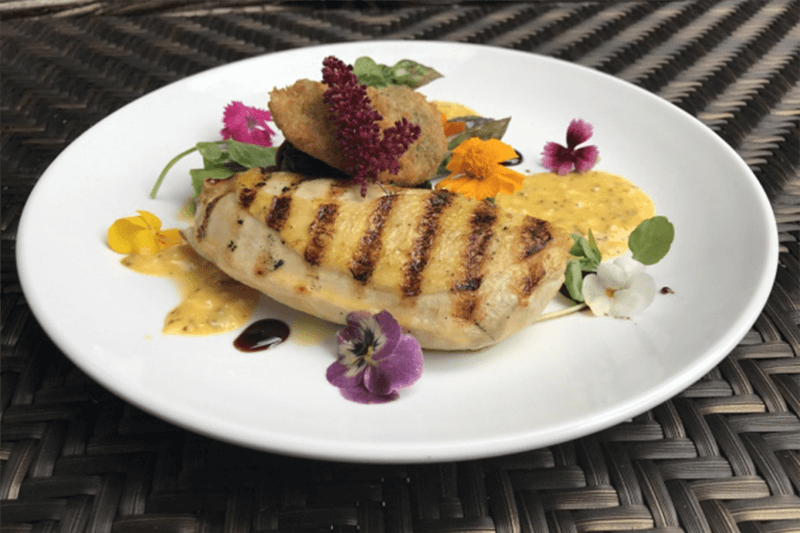 So, why wait to pursue the dream of a stay in your home on wheels in the Suffolk countryside. We keep our Caravan and Motorhome Club guests very close to our hearts and we have formed a very strong bond with local business Farnham Leisure who we can highly recommend for all your caravan and motorhome needs mechanically or otherwise. They have a brilliant reputation for service and a great shop full of accessories and gear. For those who want to live the dream and haven't invested yet, they specialise in selling new and used vans too! So, why not pick up your dream caravan and make a stay at Mollett's Farm your first stop?
We can't wait to share our beautiful tranquil space with you. So, make sure to click on our online booking section to find out more, and see what our previous guests had to say about their stay on our Tripadvisor it's full of reviews as the perfect countryside retreat.
Don't forget to check out our blog page too. We have created plenty of blog posts to help you decide on the best experiences and adventures to make your Suffolk stay an unforgettable one.