Suffolk is beautiful all year but it's especially beautiful in Autumn here are the best ways to experience it.
It's time to start thinking about turning on the heating, but, before you enter winter hibernation mode, why not make one last long weekend to the beautiful Suffolk countryside. The sun is still shining on the East of England, but there's a chill in the air, and mornings are getting crisper. It's perfect stomping weather, so we want to share with you the very best places to visit this Autumn in Suffolk.
Admire the autumn colours at Tunstall Forests
Don't miss the chance to walk through Tunstall Forest this Autumn. Although there are coniferous plantations here, the leaves are changing on the wide belts of beautiful broadleaf. The forest is part of the Suffolk Coasts and Heaths Area of Outstanding Natural Beauty. You'll find numerous walking trails for all abilities, exciting mountain bike trails, and a picnic area. They also welcome dogs, so if your four-legged friend is staying with you at one of our pooch friendly properties, you'll have a tail-waggingly good time.
Nearby Rendelsham Forest has its own more unusual reputation as Britain's most famous UFO site. The story goes that strange lights were spotted over Rendalsham near RAF Woodbridge, which at the time was used by the American Air Force in December 1980. The object then landed in an area of the forest and photos exist of so-called 'landing marks' and broken tree branches. You can visit the woods, walk the 'UFO' trail and discover a UFO sculpture created to mark the spot of this bizarre 'incident'.
Bird Watching at Dunwich Heath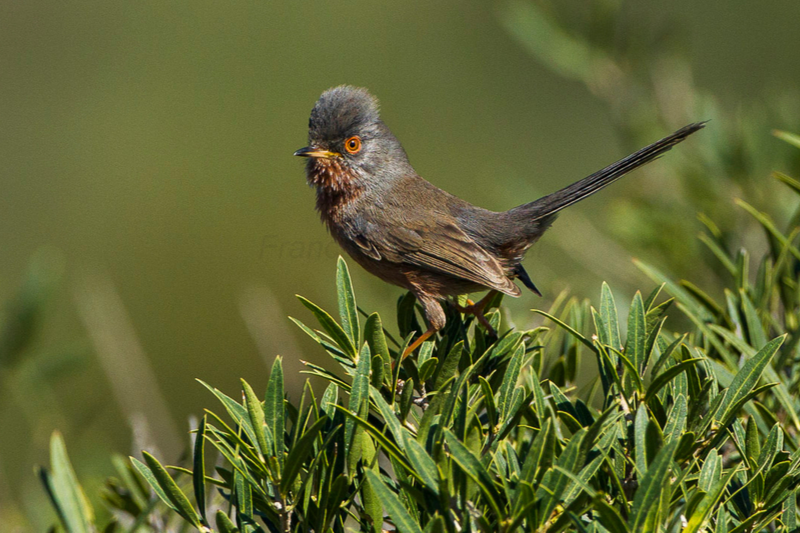 The Autumn migration season brings a wealth of birdwatching opportunities to our heavenly piece of the Suffolk Coast. Take an Autumnal stroll through Dunwich Heath. As the crisp leaves crackle beneath your feet, how about a spot of birdwatching?
You may spot a Dartford Warbler through the sun-dappled tree canopy or catch a Peregrine in action on the heath.
Stay until dusk to see one of Suffolk's finest Autumn sights – the Starling murmuration. No one knows quite why they dance in twists and turns through the sky each evening but it's a sight you won't forget.
You'll almost certainly hear the barnacle geese before you see them. Their cackling cries echo around the heath are a true sign that Autumn has arrived.
Wildlife at RSPB Minsmere
The is a treat at any time of year but the heaths, the wetlands and the coastal lagoons really come alive in the Autumn as the animals busy themselves ahead of winter.
It's also the perfect time to watch Red Deer rutting. RSPB Minsmere has the largest herd of red deer outside Scotland and the males have garnered a bit of a reputation for making a racket at this time of year; strutting, bellowing and battling for a mate! You can read the full article on the Minsmere and the red deer ruts on one of our most popular blog posts A Suffolk Wildlife Spectacle.
Aldeburgh DocFest
If the weather gets in the way there's still plenty to see and do. There's always a reason to visit the pretty seaside town of Aldeburgh, but the last weekend of October brings an extra special reason to make the trip. The Aldeburgh Documentary Festival is now in its 24th year and has grown from a small weekend get-together into a nationally respected festival.
What makes the festival really special is that it gives audiences a platform to hear directly from the filmmakers themselves and hear their inspiration.
It's also happening in the Aldeburgh cinema – a fabulous arthouse cinema with a glorious atmosphere, which is celebrating its 100th Birthday this year! Take a look for yourself.
Of course, you don't have to travel far from our luxury accommodation to soak up that Suffolk Autumnal atmosphere. There are walks around Mollett's Farm to rival any of the places on our list. Speak to us when you arrive, and we'll point you in the direction of ancient woodlands and protected forest – right on our doorstep. Perfect to walk off that delicious meal you cooked up in our fully equipped kitchen!
Don't forget to check out the rest of our blog for more amazing activities to enjoy in Suffolk.